strong thesis
Avoid, avoid, avoid generic arguments and formula statements. They work well to get a rough draft started, but will easily bore a reader. Keep revising until the thesis reflects your real ideas.
Avoid merely announcing the topic; your original and specific "angle" should be clear. In this way you will tell your reader why your take on the issue matters.

Original thesis: In this paper, I will discuss the relationship between fairy tales and early childhood.
Revised thesis: Not just empty stories for kids, fairy tales shed light on the psychology of young children.

Avoid making universal or pro/con judgments that oversimplify complex issues.

Original thesis: We must save the whales.
Revised thesis: Because our planet's health may depend upon biological diversity, we should save the whales.

When you make a (subjective) judgment call, specify and justify your reasoning. "Just because" is not a good reason for an argument.

Original thesis: Socialism is the best form of government for Kenya.
Revised thesis: If the government takes over industry in Kenya, the industry will become more efficient.

Avoid merely reporting a fact. Say more than what is already proven fact. Go further with your ideas. Otherwise… why would your point matter?

Original thesis: Hoover's administration was rocked by scandal.
Revised thesis: The many scandals of Hoover's administration revealed basic problems with the Republican Party's nominating process.
For example, saying "European travel is a good way to spend your summer," is not specific enough. Why is European travel good? Further examine the heart of your topic and focus on very specific areas of European travel that you can realistically cover and support with solid evidence.
Bad: Reading can develop a child's analytical mind.
– Words like "can," aren't strong enough. This thesis statement begs the question of how? If you're about to write several paragraphs (or pages) about a topic make sure you can confidently defend every point you make.
Good: Reading develops a child's mind by fostering comprehension skills, increasing vocabulary, and exposing them to new worlds they might not otherwise encounter.
– Now, we've not just stated that reading is good, we've provided a sampling of all the benefits we're about to bring to light in our paper.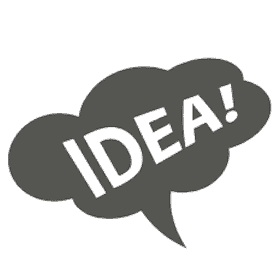 This thesis showed the reader the topic (a type of sandwich) and the direction the essay will take (describing how the sandwich is made).
In college, five paragraph essays become few and far between as essay length gets longer. Can you imagine having only five paragraphs in a six-page paper? For a longer essay, you need a thesis statement that is more versatile. Instead of listing two or three distinct points, a thesis can list one overarching point that all body paragraphs tie into.
An effective thesis cannot be answered with a simple "yes" or "no." A thesis is not a topic; nor is it a fact; nor is it an opinion. "Reasons for the fall of communism" is a topic. "Communism collapsed in Eastern Europe" is a fact known by educated people. "The fall of communism is the best thing that ever happened in Europe" is an opinion. (Superlatives like "the best" almost always lead to trouble. It's impossible to weigh every "thing" that ever happened in Europe. And what about the fall of Hitler? Couldn't that be "the best thing"?)
Think of yourself as a member of a jury, listening to a lawyer who is presenting an opening argument. You'll want to know very soon whether the lawyer believes the accused to be guilty or not guilty, and how the lawyer plans to convince you. Readers of academic essays are like jury members: before they have read too far, they want to know what the essay argues as well as how the writer plans to make the argument. After reading your thesis statement, the reader should think, "This essay is going to try to convince me of something. I'm not convinced yet, but I'm interested to see how I might be."

If your paper only aims to explain and discuss the facts of a topic, your thesis statement should summarize the main points that you will cover.
You should keep your thesis statement in mind throughout the writing process: the main body should expand on this statement, support it with evidence, and argue for its validity.
References:
http://examples.yourdictionary.com/thesis-statement-examples.html
http://www.easybib.com/guides/how-to-write-a-strong-thesis-statement/
http://writingcenter.fas.harvard.edu/pages/developing-thesis
http://www.scribbr.com/academic-essay/thesis-statement/
http://examples.yourdictionary.com/thesis-statement-examples.html