creating a thesis
Do not expect to come up with a fully formulated thesis statement before you have finished writing the paper. The thesis will inevitably change as you revise and develop your ideas—and that is ok! Start with a tentative thesis and revise as your paper develops.
Original thesis: Although the timber wolf is a timid and gentle animal, it is being systematically exterminated. [if it's so timid and gentle — why is it being exterminated?]
Revised thesis: Although the timber wolf is actually a timid and gentle animal, it is being systematically exterminated because people wrongfully believe it to be a fierce and cold-blooded killer.
Think of yourself as a member of a jury, listening to a lawyer who is presenting an opening argument. You'll want to know very soon whether the lawyer believes the accused to be guilty or not guilty, and how the lawyer plans to convince you. Readers of academic essays are like jury members: before they have read too far, they want to know what the essay argues as well as how the writer plans to make the argument. After reading your thesis statement, the reader should think, "This essay is going to try to convince me of something. I'm not convinced yet, but I'm interested to see how I might be."
First, analyze your primary sources. Look for tension, interest, ambiguity, controversy, and/or complication. Does the author contradict himself or herself? Is a point made and later reversed? What are the deeper implications of the author's argument? Figuring out the why to one or more of these questions, or to related questions, will put you on the path to developing a working thesis. (Without the why, you probably have only come up with an observation—that there are, for instance, many different metaphors in such-and-such a poem—which is not a thesis.)
The answer to the question is the thesis statement for the essay.
Reducing sugar consumption by elementary school children.

Make sure the topic is not too broad or general (e.g. choosing 'the media' as a topic is too broad; whereas focusing on one aspect of the media, such as television, is better). Your thesis statement should focus on a specific aspect of this topic. Make sure that your thesis statement clearly expresses your position or viewpoint on the topic. Think of an idea or viewpoint that you can easily defend with examples and evidence.
In argumentative or persuasive writing, the thesis statement performs two tasks: it informs your reader of the topic you are writing about, and— more important in this kind of writing— it identifies your position or opinion on the topic you are discussing.
A thesis statement always expresses an opinion, and since it is an opinion, the writer must expect and be ready for that opinion to be challenged.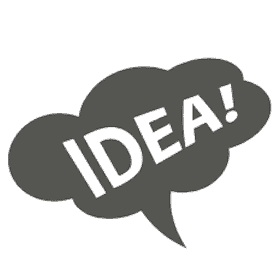 In this persuasive thesis statement, you see that I state my opinion (the best type of sandwich), which means I have chosen a stance. Next, I explain that my opinion is correct with several key reasons. This persuasive type of thesis can be used in any essay that contains the writer's opinion, including, as I mentioned above, compare/contrast essays, narrative essays, and so on.
Just as there are two different types of thesis statements (informative and persuasive), there are two basic styles you can use.
References:
http://writingcenter.fas.harvard.edu/pages/developing-thesis
http://wts.indiana.edu/writing-guides/how-to-write-a-thesis-statement.html
http://tlp-lpa.ca/writing/creating-a-thesis
http://www.easybib.com/guides/how-to-write-a-strong-thesis-statement/
http://www.cws.illinois.edu/workshop/writers/tips/thesis/