coming up with a thesis statement
Bad: Reading can develop a child's analytical mind.
– Words like "can," aren't strong enough. This thesis statement begs the question of how? If you're about to write several paragraphs (or pages) about a topic make sure you can confidently defend every point you make.
Good: Reading develops a child's mind by fostering comprehension skills, increasing vocabulary, and exposing them to new worlds they might not otherwise encounter.
– Now, we've not just stated that reading is good, we've provided a sampling of all the benefits we're about to bring to light in our paper.
Bad: Everyone should exercise.
– Why should I? What's in it for me?
Good: Americans should add exercise to their daily morning routine because it not only keeps their bodies at a healthy weight but also reduces the risk of high blood pressure.
– Here, we've made several specifications i.e. Americans (not everyone), the morning routine (not the evening), weight maintenance, and high blood pressure prevention. Your research actually becomes easier when you have very specific objectives.
The thesis statement should do more than merely announce the topic; it must reveal what position you will take in relation to that topic, how you plan to analyze/evaluate the subject or the issue. In short, instead of merely stating a general fact or resorting to a simplistic pro/con statement, you must decide what it is you have to say.
Use your own words in thesis statements; avoid quoting. Crafting an original, insightful, and memorable thesis makes a distinct impression on a reader. You will lose credibility as a writer if you become only a mouthpiece or a copyist; you will gain credibility by grabbing the reader with your own ideas and words.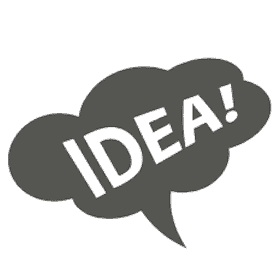 Peanut butter and jelly sandwiches are the best type of sandwich because they are versatile, easy to make, and taste good.
Example of weak thesis:
An effective thesis cannot be answered with a simple "yes" or "no." A thesis is not a topic; nor is it a fact; nor is it an opinion. "Reasons for the fall of communism" is a topic. "Communism collapsed in Eastern Europe" is a fact known by educated people. "The fall of communism is the best thing that ever happened in Europe" is an opinion. (Superlatives like "the best" almost always lead to trouble. It's impossible to weigh every "thing" that ever happened in Europe. And what about the fall of Hitler? Couldn't that be "the best thing"?)
A thesis is never a list. "For political, economic, social and cultural reasons, communism collapsed in Eastern Europe" does a good job of "telegraphing" the reader what to expect in the essay—a section about political reasons, a section about economic reasons, a section about social reasons, and a section about cultural reasons. However, political, economic, social and cultural reasons are pretty much the only possible reasons why communism could collapse. This sentence lacks tension and doesn't advance an argument. Everyone knows that politics, economics, and culture are important.
A good thesis statement will usually include the following four attributes:
You change your thesis to look like this:
References:
http://www.cws.illinois.edu/workshop/writers/tips/thesis/
http://www.easybib.com/guides/how-to-write-a-strong-thesis-statement/
http://writingcenter.fas.harvard.edu/pages/developing-thesis
http://wts.indiana.edu/writing-guides/how-to-write-a-thesis-statement.html
http://slideplayer.com/slide/14136275/