What is a content writer and what do they do?
In our digital-savvy world, there is an increasing demand for content writers. Whether you are a business owner who requires sales copy for your website, or you have always dreamt of pursuing a career as a writer, you might still be wondering just what is a content writer?
A content writer is someone who specialises in producing relevant, engaging written content for websites. Every website is designed with a specific target audience in mind and requires well-written, informative and generally high-quality content to speak to that audience. Typically, the content that a content writer will produce will contain keywords aimed at enhancing a website's Search Engine Optimisation (SEO).
Keywords are specific, business-related words/phrases which internet users may enter when searching for certain services or products. By targeting these, content writers maximise the chances that people will find their content when they enter relevant terms into search engines.
Content marketing is a field that has grown rapidly in recent times, and as such content writers are in high demand. According to CMI, 78% of the increase in success for content marketers over the past year is attributed to higher quality content creation. And a whopping 47% of marketers are now outsourcing their content.
Content writers specialise in written content, and a good content writer will possess the skills to write for most or all of these online mediums. A good content writer will have a profound understanding of the purpose of a specific type of content in order to produce high-quality work.
According to Time, the average reader will only spend 8 seconds reading a piece of content, so they need to be engaged quickly.
The content should engage a particular, specified audience which could be existing customers, prospective customers, stakeholders, employees or investors. Content that is well-written and researched, with a creative writing style, is not doing its job if it doesn't speak to the intended audience.
What Does a Content Writer Do?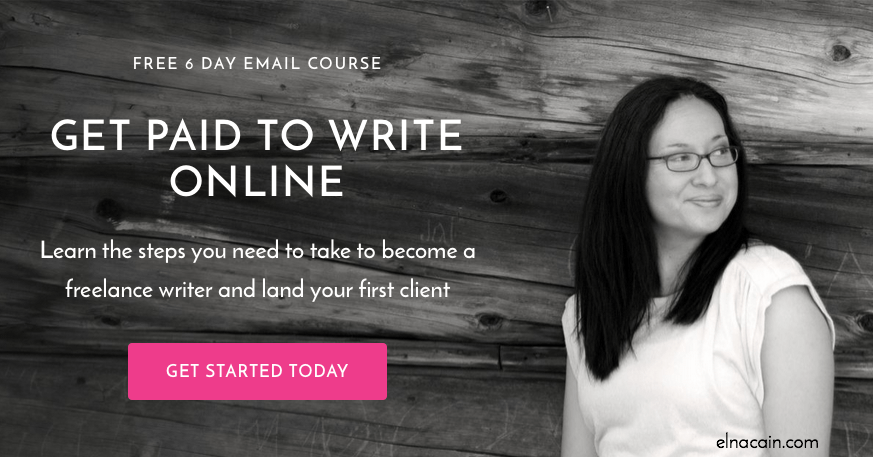 3. Website Copy/ Web Content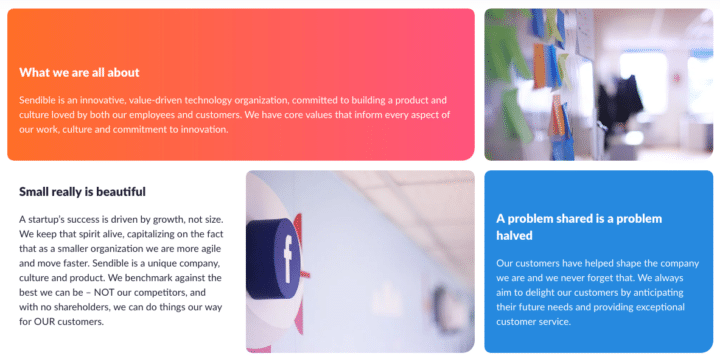 4. Email Marketing
Email marketing writing relies heavily on copywriting and when you can show a client that your words converts to dollars, you bet your value will skyrocket, and you will be attracting clients that will pay you double or more for your writing.
5. Landing Page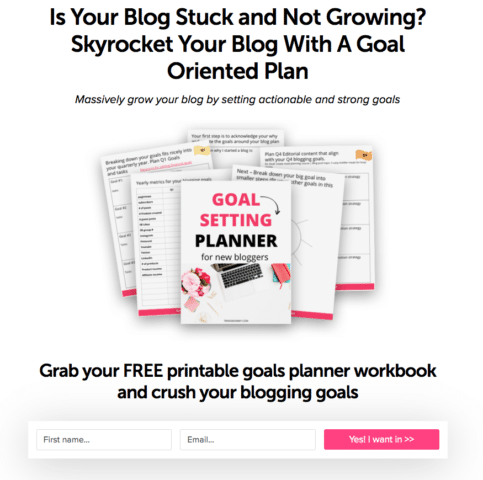 6. Incentives/Products
If your client has digital products, they may hire you to write it up. For example, many bloggers and businesses have online courses. They may hire a freelance writer for course writing.

What Skills Do You Need to Be a Content Writer?
7. Understand User Intent
As you can see from these two titles, the post will have a completely different intention for the reader. One will teach them all about what a capsule wardrobe is – an overview of every aspect of a capsule wardrobe, while the other post is more focussed on creating the best type of capsule wardrobe for a user.
8. Understand the Audience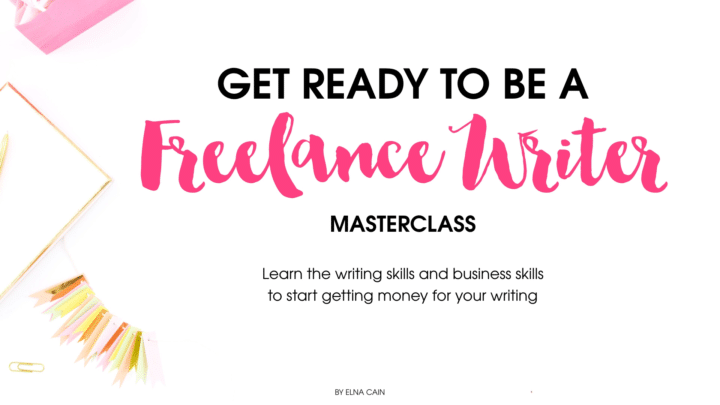 9. Blog Writing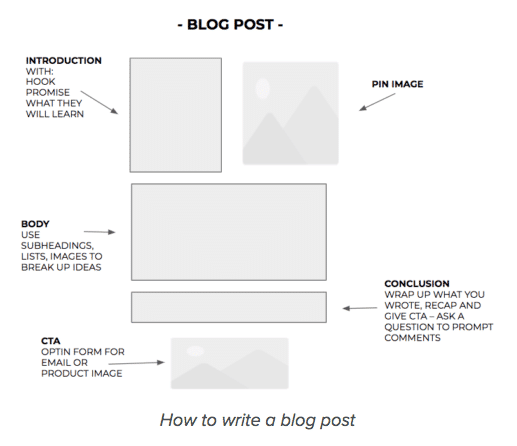 10. Crafting a Solid Hook
The alarm on your phone goes off.

Time to get up, shower, grab a bagel and coffee for the road, and drive to work.

It seems every day you're on autopilot. There's no need to think – just do.

For many people, having a traditional 9-5 job, while being somewhat secure, is not what they envisioned it would be when they signed up for it.

You may only get two weeks for vacation; the pay is lousy, the people are a bunch of gossipers and the work – well, let's just say you don't really need your degree to do what you're doing.

More and more people are starting to move away from a full-time job, especially Millennials. Climbing to the top in a company isn't an expected career path anymore.
Content Writer skills and qualifications
Content writers typically need a bachelor's degree. Many have a master's degree, and companies that specialize in fields like science or mathematics may prefer Ph.D.s or people with experience in a niche area. Content Writers can also complete additional training and certifications from community colleges, online organizations and universities. These qualifications aren't required for all positions, and many writers advance through their careers with only a bachelor's degree and real-world experience.
Writers can find entry-level work out of college or even while completing their degrees. Many writing jobs may only require one or two years of experience, and some companies hire candidates with internships or work done while in college as substitutes for real-world experience. For mid-level writers or Content Writers working on complex projects, three years of experience or more is acceptable.
Job description samples for similar positions
Lots of people are involved with content creation, so you'll find lots of writer skills that overlap with similar positions. If you'd like more inspiration to help you create the perfect job posting, review our job description samples for similar roles:
What is the difference between a Content Writer and a Content Strategist?
Content Writers and Content Strategists work together closely when producing deliverables for clients. Content Strategists perform market research to learn about what topics customers want to read and what kind of style or tone is best for each client's project. They then communicate with Content Writers and provide them with informational briefs, style guides and deadlines. Content Writers produce the actual writing that a client will publish, while Content Strategists give them a general direction for their work and assign specific topics to write about. Content Strategists work directly with clients while Content Writers tend to work internally.
What are the qualities of a good Content Writer?
Good Content Writers should be adaptable and flexible to take on the challenge of writing in a multitude of styles and voices. They use creativity to capture a client's brand and image using various language patterns and slang or jargon. Successful Content Writers are fast learners who work well under pressure and are able to produce a fast turnaround for clients on a tight deadline. Good Content Writers have a strong understanding of grammar rules so they can effortlessly produce readable, consistent content. They are meticulous and detail-oriented, preventing typos or awkward language from being sent to a client.
What are the daily duties of a Content Writer?
On a typical day, Content Writers may devote themselves to a single piece of long-form content or work on several projects with shorter word counts. They study assignment briefs and communicate with Project Managers about any clarifying questions before beginning. They research their topic, then write a rough draft that contains all of the assignment's main ideas. Next, Content Writers edit their work by adding in descriptions and details or removing redundant information. When the piece is done, they submit it to an Editor to check for quality.
Do Content Writers have different responsibilities in different industries?
Some Content Writers have more responsibility than others depending on the size of the business they work for and the industry of their clients. Content Writers who work in creative industries may do much less research than those who work in highly technical fields, instead focusing on their own creative ideas. All Content Writers turn client ideas into a finished written piece, regardless of the processes they use to accomplish this goal.
Source:
https://blog.copify.com/post/what-is-a-content-writer-and-what-do-they-do
https://elnacain.com/blog/things-you-content-writer/
https://www.indeed.com/hire/job-description/content-writer